Why to learn Spanish at SpanishtoGo?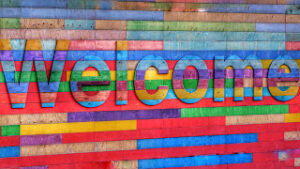 Hey, are you determined strongly to ease conversation in the country you are
currently living in? or Are you a big learner and want to explore the Spanish
language? In either case, you need to find an excellent source to learn Spanish speaking efficiently and effectively.
Well, taking this as a motivation, we are here to provide you with a variety of
learning and understanding sources which will improve your grasping power
gradually. And ultimately you will be able to speak Spanish with very less
time.
So, don't hover over a variety of platforms for different Spanish learning
material. Here you will get the best thing out of the box directly and
efficiently at a single place.
The people who love to learn Spanish by knowing new things every day will enjoy
their Spanish speaking process here. Wondering how? Very simple, I will explain
gradually. Just hold on and read the article entirely, and in the end, you will
fall in love with this site.
What will you get on this
platform?
So, firstly, the question that comes to your mind is why we should choose you? That
means what facilities you will get from us. Here is a list of values we provide
to our Spanish learners below:
1.


Different tips to getting started
The famous quote from a renowned author Joe Sabah says, "You don't have to be
good to start … you just have to start to be good!". It is a perfect
statement, and it reflects the message that 'you can plan every time but the
biggest reason that you flop is failing to start'.
But don't worry, you don't have this problem as we have lots of blog articles with
various tips and tricks that will make you understand the psychology of getting
started and then you can progress smoothly.
2.


Spanish grammar
This platform provides you with a variety of grammar categories like prepositions,
pronouns, the gender of nouns, singular and plural forms of names, numbers and
terms, Spanish compound nouns, different adjectives, definite and indefinite
articles, negations, expressions, comparisons, verbs, and much more.
You can access them completely free and very quickly. Just click on the grammar
category and then choose your preference (what you want to learn) then you can
easily read and understand everything through English.
3.


Verb Tenses
Instead of the standard grammars, you can learn various verb tenses of the Spanish
language by exploring this category. Like English, there are lots of tenses
such as present tense, simple past, conditional tense, simple tenses, future
tense, imperfect tense, and lots of varieties of them.
Tenses give life to the sentences, and in each language, you should be aware of verb
tenses by learning them gradually.
4.


Basic Spanish vocabularies
No-one likes similar sentences and talks right. And that is the reason here we will
make you familiar with various Spanish vocabularies to decorate your lines and
words you are regularly using.
5.


Video lectures
The visual sense is more reliable than just reading or writing. Some students are
not that good at reading and learning, and for them and others who want to
grasp the lessons quickly, we have lots of video lectures. Also, you can
correct your vocabulary by that.
6.


Other topics
Here you will get various other topics such as words related to current affairs,
multiple events or days, numbers, days and months, human morphology or anatomy
and other medical terms.
Besides that, you will get Spanish dictionaries to calm your curiosity when you forget
or get acquainted with any new words in daily life.
Who will want to leave such a fantastic platform, right? Start learning today and
remember "practice makes a man perfect".
Please follow and like us: