What are the benefits to knowing Spanish now and in the future?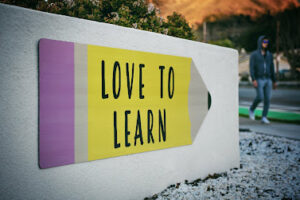 Spanish is one of the most popular languages worldwide. If you want to learn Spanish, then you need to be consistent. You can start by 30 minutes every day.
If you are the one who is confused about which new language to learn, then look at these benefits. Now here we are going to discuss some of the benefits of learning Spanish.
1-    Standing out from the crowd.
Learning another language will make you look outstanding; it highlights your resume and will tell a lot about you. Not only about personality, but it has also now become a business requirement. It will provide you with an advantage.
Speaking Spanish will make you more desirable and marketable. Many of your colleagues will be impressed as you have done a tough task of learning a second language.
It is not necessary to speak Spanish fluently without any grammatical errors to reap its benefits, with only start applying basic Spanish to any conversation will make you different.
2-    It will make you feel good.
Learning a language like Spanish will make you feel good about yourself. It will give you a sense of achievement and will also boost your self-esteem.
3-   Life is a journey
Spanish is spoken officially in 21 countries. It will be a great experience to be able to mingle with the local people and their culture. Also, you will enjoy traveling more than the average person.
4-    Eat, pray and read
There are various kinds of books in Spanish that can change your life forever, about history, culture, food, that will rock your world. By learning this foreign language, you can have this enjoyable opportunity.
5-   Power to the mind
Learning a new language helps in boosting your memory and will keep your mind sharp. Learning Spanish can help in preventing Alzheimer's and other disorders.
6-   You can make friends.
You can make new friends while traveling in certain parts of the world. You will find yourself having deep, meaningful conversations with them.
7-    It can help you make the right decisions.
According to the studies, people who learn a second language are not only smarter and are more likely to make better decisions. They are more analytical in their long term planning and become wiser in their financial decisions.
So start learning Spanish if you want to be rational.
8-    You can find love
There are more than 400 million Spanish speaking people across the globe. You will have a good chance of finding your life partner as you will be able to meet different people from all over the world.
9-   Singing songs
World's top music tracks are in Spanish language only. The music is so amazing that you will find yourself addicted to it.
10-  Watch movies
There are many great movies in Spanish. By learning Spanish, you can enjoy these movies and appreciate the work.
11-  It will make you more employable.
Spanish is one of the most popular languages globally; it will help you a lot in business. It will make you one of the best candidates to obtain any position.
12- Makes you a better person
Learning Spanish makes you more focused and also increases your ability to learn and understand different cultures.
13- You can enter in the world of art, literature, and creativity.
The world is full of art and creativity. The Spanish language can help you in understanding and appreciating their art and literature.
14- Using slangs
You can use various slangs to convey your thoughts in a much more relaxed manner. It will help you to understand and transfer your thoughts with the people making you a little bit more Hispano.
15-  It's doesn't require so much time.
Don't think that it's going to take years. You can learn Spanish within a few weeks depending upon your practice.
16-  Understanding culture 
Spanish can make you understand the culture of Spanish speaking people. You can relate to them quickly and understand their feelings.
17-  Translator 
By learning the Spanish language, you can work as a translator in many companies. It will play quite a significant role in getting a new job.
18-  One of the best languages to learn
Spanish is one of the best languages to learn because it is spoken worldwide and will help you in many ways in the future.
19-  Skill builder
Learning a new foreign language builds your skills and will make you superior. It is one of the best and easiest ways to develop your skills.
20-  You can learn it even in your vacations
If you want to learn something new in your holidays, you can study  Spanish. It will help you to utilize your time in a better way.
If you want to build your skills or learn something new, you should go for learning Spanish. You won't regret it,  because learn this language has many benefits.
Popular Spanish categories to find more words and phrases: