What are the 21 countries that speak Spanish?
Spanish Speaking Countries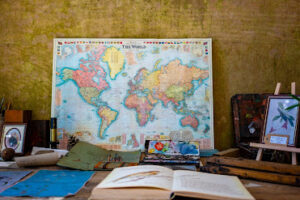 English is our international language, but do you know besides the English which foreign language is most prevalent? Well, you can guess from our headline. Yes, that is Spanish. Most of the people in this world are native Spanish speakers, and many students have a dream to learn this language. That's why we should know how many countries and people speak Spanish, which is the discussion matter of our today's article. So, stay tuned because you are going to learn something unusual about this language.
Some basics about Spanish
Suppose we go back to the history of the Spanish language. In that case, we will get knowledge of its origin, which is the Iberian Peninsula of Europe by the Romans during the Second Punic War. Spanish is a romance language such as French, Italian, Portuguese, or Romanian. It is an official language of 21 countries, and besides, these lots of other countries are there where Spanish is a spoken language. 
List of top Spanish Speaking Countries
After knowing some brief history of Spanish, now you should see the list of countries having Spanish as their official language.
Besides, Spanish is also speaking in the US, Belize, Andorra, Gibraltar, and many other nations. About 572 million people are Spanish speakers in this world, from which 477 million are native speakers, which comes third after English and Mandarin Chinese. After English and French, the most studied language is Spanish. 
1.

Costa rica
Population: 4,953,199
2.

Argentina
Population: 40,900,496
3.

Cuba
Population: 11,235,863
4.

Bolivia
Population: 10,426,154
5.

Chile
Population: 17,248,450
6.

Colombia
Population: 45,783,000
7.

Dominican Republic
Population: 11,235,863
8.

El Salvador
Population: 6,183,002
9.

Guatemala
Population: 14,361,666
10.

         

Ecuador
Population: 14,306,000
11.

Mexico
Population: 112,396,211
12.

Equatorial Guinea
13.

Venezuela
Population:29,056,000
14.

Spain
Population: 47,021,031
15.

Honduras
Population: 8,215,313
16.

Uruguay
Population:3,372,000
17.

Peru
Population: 29,797,694
18.

Panama
Population: 3,508,000
19.

Nicaragua
Population: 5,822,000
20.

Paraguay
Population: 6,460,000
21.

                

Puerto Rico
Language is an essential ingredient in our life as we humans are social animals. Various studies show that learning different languages can rewire your brain and provide you with the ability to think and see a situation differently. Communication is the way of expressing our feelings, and language is a medium. Therefore, we should learn Spanish like popular languages, which not only helps us to grow internationally but also improves brain functioning. Now its up to you to think about the question: Which Spanish should I learn?
Please follow and like us: