What are the different genres of Spanish music?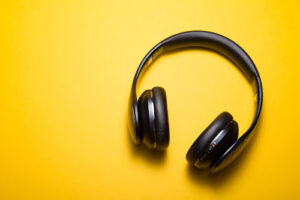 The Spanish speaking countries are full of liveliness with a proper blend of love, joy, sports, music, and culture. Music is the soul of joyous gatherings. Be it an evergreen melody or local Spanish pop music, all of it can make you dance even in the hardest times. Spanish speakers enjoy their homegrown tunes, and here we have got you a list of the top 10 most popular Spanish music genres.
Top 10 Most Popular Spanish Speaking Countries  Music Genres
Whether you are a native Spanish speaker or any other country around the world, Spanish music can make you a fan of Spain, and its culture. Not only will compel you to move your feet with the rhythm of music, but it will also teach you the Spanish language.  Why wait, let's dive right in.
1- Salsa: It originated initially from Cuba, but with time it has adopted a lot of changes. This músical genre is full of romantic and poetic lyrics, helping learners enhance their vocabulary skills. With time it gained popularity, and now it is one of the most loving music from all around the world.
2- Merengue: Well, if you are full of energy and enthusiasm, this one is your final destination. With a lot of energetic dance moves, this genre is identified for using quick steps elegantly and correctly. Like salsa, this form also covers a wide variety of themes and can be helpful for Spanish learners.
3- Tango: It is a ballroom dance with a Latin American origin. It is performed with an essential four-time step and close pattern with amazingly maintained body postures. You can enjoy this dance only with a partner. Dance steps often characterize this form jointly with long pauses. 
4- Reggaeton: Well, who can forget the most popular Reggaeton Youtube song  "Despacito" and our middle school favourite "Gasolina." Whether Spanish or not, everyone loves these songs. Those willing to learn informal Spanish can opt for this genre.
5- Rock: Without a doubt, stone needs no introduction. With must to tap feet on the lyrics, rock music can surely grab your attention anywhere. Like the music, we surely love the looks of the musicians of the band. And who would miss a rock concert, literally nobody?
6- Bachata: It's another utterly irresistible dance form that is famous worldwide. You can enjoy a couple of dance with a lot of hip and foot movement, requiring a flexible body posture. Like the dance, the lyrics are also highly romantic and sensational. 
7- Cumbia: As the name suggests, this form is originated from Colombia and express the feeling of love, happiness, and joy, this poetic form will make you feel all of those expressions while you sing along. Though the instruments used for playing have evolved over the decades, the meaning and sensation of this genre are still the same.
8- Reggae: Well known with the name Bob Marley, which surely needs no introduction. One of the most loved singers of all time, Marley, was well known for his poetic form expressing love, peace, and togetherness. A slow and soothing tone can relax your mind when you listen to this type of genre.
9- Ballada: More like a Ballad, this is a genre loved by many people while they enjoy their evening drink and singing out loudly and dramatically with all the energy they could have at the moment. 
10- 
Folklorico music (
Música folklórica):
Even if you have experienced all genres but missing "folk music" can be a real loss. It is quite a vast genre which further involves a lot of varieties. This music genre is the name for popular music that is transmitted from generations as one more part of the values ​​and culture of a people.
Most of the Spanish speaking countries music originate from either Latin America involving ample cultures, a variety of instruments, and a lot more variable emotional connection of the same. Whatsoever it is songs have always been present to connect hearts and learn the language.
See the full list of Musical Instruments – Spanish Vocabulary
Popular Spanish categories to find more words and phrases: