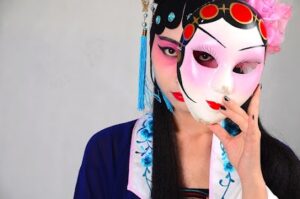 "Me" in Spanish means "yo".
How to say me in Spanish?
"Yo" is the Spanish equivalent of the English pronoun "I" and is used to refer to oneself. It is the first-person singular pronoun in Spanish and is used to indicate the speaker or writer of a sentence.
In Spanish, the verb form used with "yo" is different from the verb form used with other pronouns. For example, "yo hablo" means "I speak", while "él habla" means "he speaks". This is because Spanish verbs are conjugated differently depending on the subject pronoun used.
In addition to "yo", there are other Spanish pronouns that are used to refer to oneself or others. These include "tú" (informal "you"), "él" (he), "ella" (she), "nosotros/nosotras" (we), "usted" (formal "you"), "ellos/ellas" (they).
Learning Spanish pronouns is an important part of mastering the language and communicating effectively with Spanish speakers. By understanding the different pronouns and their uses, you can become more confident in speaking and writing in Spanish.
The word 'me' is translated as 'mi' , 'me' or 'yo'. It is one of the many words that we use to talk about ourselves . It is one of the many words that remains the same in some cases when translated to Spanish from English. 
Sentences:
Here are some examples of how "yo" (me/I) can be used in Spanish sentences:
Yo hablo español. (I speak Spanish.)
Yo vivo en México. (I live in Mexico.)
Yo tengo hambre. (I am hungry.)
Yo soy alto y moreno. (I am tall and dark-skinned.)
Yo quiero un café, por favor. (I want a coffee, please.)
Yo leo un libro interesante. (I am reading an interesting book.)
Yo trabajo en una oficina. (I work in an office.)
Yo estudio medicina. (I am studying medicine.)
Yo amo a mi familia. (I love my family.)
Yo prefiero la pizza a la hamburguesa. (I prefer pizza over hamburgers.)
As "me" is a pronoun in Spanish and not an English word, there is no direct translation for the English word "me" in Spanish. However, there are some phrases in English that can be translated into Spanish using reflexive pronouns such as "me" in order to express similar meanings. Here are some examples:
Can you help me? – ¿Puedes ayudarme?
I hurt myself – Me lastimé
I'm teaching myself Spanish – Me estoy enseñando español a mí mismo/a
I bought myself a new shirt – Me compré una camisa nueva
I remind myself to exercise every day – Me recuerdo de hacer ejercicio todos los días
I need to take care of myself – Necesito cuidarme a mí mismo/a
I'm challenging myself to run a marathon – Me estoy desafiando a mí mismo/a a correr un maratón
I'm trying to improve myself – Estoy tratando de mejorar a mí mismo/a
I talk to myself sometimes – A veces hablo conmigo mismo/a
I'm proud of myself – Estoy orgulloso/a de mí mismo/a.
Read more about the grammar rules
Popular Spanish categories to find more words and phrases: