How can I learn Spanish fast for free?
How to learn Spanish fast for free?. The language of Cervantes, Spanish, has many secrets that deserve to be discovered. Thus, we propose an online resource guide to learn Spanish fast free
 and that will make you improve the language every day by checking the news, watching videos, or listening to audios. Everything is little to advance in your goal of improving the level of the language. Do you dare?
When we are learning a language or improving its level, we tend to look for information of all kinds to continue our learning. But, without a doubt, the best thing for these occasions is to have a large number of online resources to learn quickly and make learning the language more effective. In this article, we will explain the10 ways to learn Spanish free
How to learn Spanish Free?
We are living in the digital age and this has allowed us to globalize all aspects of life. That is why it is necessary to have people capable of understanding two languages ​​and transmitting ideas.
Translators must be like an invisible link capable of connecting the realities of two different cultures. The professional translator who does a good job is the one who is capable of adapting a message that is expressed in the source language to a target language that is full of a different culture. The difficult thing about this is that the professional must be able to make the recipient of the new message not recognize that this message is translated. We can say that a good translator can remain invisible in the eyes of the reader. 
2. Learn Spanish with Flashcards:
The Spanish flashcards are learning cards, used in an educational, didactic way, for study. These cards contain pictures, words, or numbers and can be used as an educational resource.
There are different types of flashcards, such as memory cards, number cards, or vocabulary cards or flashcards. The use of flashcards for education ensures a fun and safe way to learn.
What is the purpose of flashcards?
Flashcards are used to stimulate active memory so that you can match the question to the answer. On our website, the learning cards or flashcards are ready to be printed. The most comfortable way to print them is using strong paper, cardboard, or normal paper which we will later glue on cardboard
3. Learn Spanish reading books and newspapers:
How to learn Spanish with pdf and books? Reading is one of the best ways to accelerate your learning of Spanish. And I don't mean reading short texts of a few paragraphs and analyzing vocabulary and grammar. I mean what is called "extensive reading": reading long texts (stories, novels, even Spanish memes) and understanding basic ideas without looking in the dictionary: when you see words or expressions that you do not know, you try to deduce their meanings from the context.
Reading Spanish books will elevate your learning to another level because it allows you to master the language in another way. When we are reading, we concentrate so much on the story that we learn naturally: we do not translate the text word for word, but we associate mental images with words, in this case, in Spanish.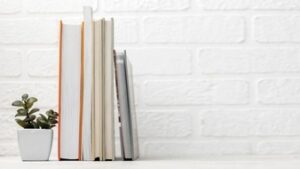 Without a doubt, another quick way to learn Spanish is by consulting the news published by journalists, since their use of Spanish is usually very correct and deep and that will help you better understand and contextualize the Hispanic language. Political news is perhaps more technical and you need more vocabulary, but society. hobbies and sports news are usually easier to read when you are still at an average level.
4. Learn Spanish by watching movies
Learning a second language is a difficult task, which requires time, perseverance, and also immersing oneself as much as possible in the language and culture that we want to learn.
Watching television is very difficult for someone to learn a language. Depending on your level in the language you are improving, you can choose to watch television content in that language, although if you get completely lost it is better to start by watching television with subtitles.
Still not enough? Well, then you can start with subtitles in Spanish. Your hearing will sharpen faster than it seems. Another of the most useful options is to see your favorite show or movie in the language you want to learn. You already know the movie, so even if you don't understand all the dialogues, you will pay attention to it without fear of losing the thread.
It is a very simple way to exercise listening skills and also to get to know typical phrases of popular culture that otherwise would be very difficult to know. Another thing to keep in mind is the speed with which the dialogues occur. That is why sports narratives are really difficult to follow, although, on the other hand, the image helps a lot.
The key to exercising your hearing is also having enough patience to begin to notice improvement. Of course, we have to complement this active listening with the study so that all this effort offers us the desired results.
5. Learning Spanish listening podcasts:
When learning a language, it is a very good idea to practice listening comprehension with podcasts and audios to improve your understanding. 
A podcast allows you to listen to native speakers like us. Years ago this was a very difficult or expensive possibility. Nowadays, thanks to technology, you can listen to it and enjoy interesting topics or related to learning Spanish.
6.Speak Spanish with natives:
Speaking Spanish with a native Spanish speaker has many advantages, it works as free conversational Spanish lessons, here we point out some of them 
– Listen to Spanish with the best accent you can learn from
– Listen to real Spanish, the one used every day
– Study Spanish taking advantage of your free time or any downtime that is in your daily routine
– Improve your oral comprehension of Spanish in a practical, realistic, and results-oriented way
– Speak Spanish more fluently and naturally thanks to repetition. Repetition will allow you to unconsciously memorize grammar, vocabulary, and expressions. When you need it, you can use all this with little effort.
7. Learn Spanish with Trivia Questions
You can speed up your Learning of Spanish with exercises. Try to do Spanish exercises every day, this will help accelerate the development of the language. It has been shown that the more you practice, the more perfection
How to learn Spanish on YouTube?
8. Learn Spanish on YouTube:
Another online resource to learn Spanish quickly is through the videos of YouTubers who dedicate their effort and time to teach us the use of the language in a more enjoyable way. Highly recommend for those who want to learn Spanish for beginners 
9. Learn Spanish with apps
Here is how to learn Spanish with apps: Learning a new language takes a lot of time and effort. Fortunately, smartphones are useful and make the process much faster and less stressful. Whether you are going to work or waiting for your friend in the cafeteria, learning a new language with an app is a useful way to improve your skills quickly and efficiently.
Sometimes, we do not have enough time to go to an institute or study house, that is why the online study modality is so fashionable because we can study in the comfort of our homes, and if you have just arrived in Spain and you don't know the streets, neighborhoods, and addresses well, what better way than to have this option to learn or practice your Spanish.
10. Learn Spanish online free:
There are websites to learn Spanish for free. They offer the best free Spanish lessons online, tools of great value for the development of your learning, such as Duolingo, 
SpanishDict, SpanishtoGo
, including audio and video lessons. Also many of them with assessment tests to rate your level of learning, as well as Spanish flashcards, and more. 
These are just some of the resources that you can use in your Spanish learning but remember that it is very important to create a plan and set goals. 
Please follow and like us: