What is the
best way to learn Spanish?
What is the best way to learn Spanish fluently?. Learning tips on how to pronounce Spanish words and phrases accurately helps learners to  concentrate on understanding and being understood. The point of language learning is to not merely purchase vocabulary, however, to be able to use the language to make human connections so working towards your pronunciation until you're feeling assured is an important part of any language-learning endeavor.
Learning some key phrases in Spanish is helpful, however, to essentially study to talk the language you'll have to transcend memorizing vocabulary.
Best Ways to Learn Spanish 
Spending some time abroad in Spanish speaking countries: 
This is the most important. Spending some time abroad, in a country where the language you want to learn is spoken is, without a doubt, the most effective way to learn. Why? Because when you live, study or work abroad, you place yourself in an immersive learning environment, it is a way of learning not very different from the way a child learns their native language. If you take a Spanish course you will be able to progress quickly and meet other people with similar interests. Another option is to start working in a Spanish-speaking country. After some time, you will find that your vocabulary list is as full as your social life, and both will improve your life level. Since Spanish is spoken in Spain, Central, and South America, you won't be short of places to call home. You can head to lively Barcelona, ​​cosmopolitan Madrid, gorgeous Tamarindo Beach, laid-back Malaga, fun-loving Santiago de Chile, or posh Buenos Aires.
Watching English movies with Spanish Subtitle:
 Grab a popcorn bucket and a notebook to write down the words you don't know. Watching foreign movies and series with subtitles is another way to learn a new language effectively. The Spanish-speaking film and television industry is prolific, with Spain, Argentina, Mexico, and Chile at the fore. If auteur films are not your thing, don't worry, you have a varied buffet of television series and operas so that you can learn Spanish while having fun. One more tip: put the subtitles in Spanish (not your native language) so that you can catch all the dialogue. If you watch it online or your DVD doesn't have subtitles, watch the movie again in a few days. Seeing and hearing the same scenes, plots, and voices of actors again, will help you understand everything better.
Listening to Spanish music and podcasts: 
Like watching movies and television, listening to music is a nice way to invite Spanish into your head. Since there are so many native Spanish speakers, there is a great deal of music available. You can search for artists on Spotify or YouTube and listen to them while doing things at home, you can learn Spanish in your car, at the gym, or while going to work. To speed up learning, download song lyrics and listen to them as you read them, marking the words and expressions you see. Afterward, search the internet for the vocabulary and listen to them again. You will notify how much you will understand. Those who are more musically inclined will do very well to learn the guitar chords or sing while listening to them.
Find Spanish communities: 
Although you can learn a lot on your own, there comes a point where socializing is much more effective. As people have emigrated since the beginning of history, in almost every major city in the world there are diverse communities of immigrants and exchange students, most likely also in the city where you live. You can find communities by searching the internet, one of the best ways to learn Spanish in Reddit or Facebook groups is when you enjoy the social groups with your same interest. You can also search other online communities or forums for posts from people looking for English-Spanish language exchange partners. If you can't find anything, ask your social media contacts. You never know, maybe someone has a Spanish-speaking friend to introduce you to!
Learning Spanish with apps:
Another best way to learn Spanish free: apps. This is the easiest and most fun way to study a language. You can choose when and where you want to study Spanish, and at the same time keep yourself entertained and motivated. Whether you want to improve your Spanish writing, listening, reading, spelling, grammar, or vocabulary enhancement, some apps can be used for FREE!
Practicing with a Spanish native speaker:
All the Spanish courses, programs, and learning ideas on the planet can't replace the experience of learning a language with native speakers in the real world. But even should you can't write a basic conversation in Spanish, possibly just use that point to speak with a local Spanish tutor online. This method is one of the best ways to learn Spanish as a family.
Study Spanish online:
Another trick that significantly helped and can velocity up your Spanish learning course especially since this is the best way to learn Spanish for beginners, is to apply online with a native audio system on language studying websites. Some websites will offer you a complete learning system from the beginning to the end. This method is the best way to learn Spanish on your own.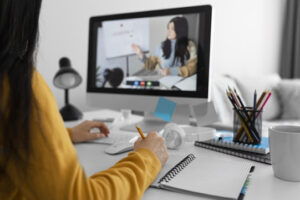 Spanish Private teachers:
Another frequent method of studying Spanish is by hiring a private teacher (typically called tutors). Private tutors are particular person academics than you possibly can hire to help you be taught Spanish. Spanish teachers can vary from someone who has teaching credentials to somebody who's mere only a native speaker. Some academics will provide plenty of direction throughout your lessons and educate you on the language, others might act extra like tutors and merely assist you.
Immersion Programs:
You also want to be looking for the 
best 
program
 to learn Spanish
. Immersion applications are often offered via universities, however, there are additionally plenty of personal Spanish faculties that supply immersion applications as nicely. Some of these applications will let you live with a Spanish talking host household throughout your stay. 
Group language exchanges are a good way to get to know folks and to test your Spanish in several environments or to get used to different accents. A great method to learn Spanish quickly is to mix all of those strategies whereas living in a Spanish-speaking nation like Spain, Mexico, or even Guatemala. There, you'll be taught to speak, learn, write, and listen to Spanish out of your first lesson. 
You will have higher outcomes when you apply a little every single day than when you research lengthy hours at some point a week.
If you've already mastered one of many Romance languages (French, Spanish, Portuguese, Italian, and Romanian), you'll discover that learning Spanish will be method simpler as a lot of related vocabulary is shared amongst these different languages.
A big part of your success in studying Spanish might be decided by whether or not you're in a position to hold your motivation throughout the whole process.
Please follow and like us: