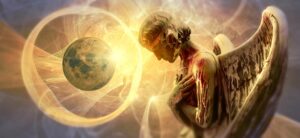 What is prayer for the sick in Spanish? Being sick is a bodily condition where the sick person is the one who doesn't feel well or is ill. In this condition of the ill, we should always perform a prayer for the sick, and pray to God to have mercy on the sick.
How do you say Prayer for the sick in Spanish?
The phrase is translated as 'oración por/para los enfermos'.
Sentences with the phrase prayer for the sick in Spanish
| | | |
| --- | --- | --- |
| Hoy elevo al cielo mi oración por los enfermos. | – | Today I raise my prayer for the sick to heaven. |
| Clamemos a Dios una oración por los enfermos. | – | Let us cry out to God a prayer for the sick. |
| Mi oración por los enfermos será escuchada por Dios. | – | My prayer for the sick will be heard by God. |
| Al concluir la misa enviamos una oración por los enfermos. | – | At the conclusion of mass we send a prayer for the sick. |
| En esta pandemia gritemos una oración por los enfermos. | – | In this pandemic let's shout a prayer for the sick. |
| Oración por los enfermos es lo que requiere el mundo. | – | Prayer for the sick is what the world requires. |
| Solo Dios escucha mi oración por los enfermos. | – | Only God hears my prayer for the sick. |
| Al acostarme proclamo mi oración por los enfermos. | – | At bedtime I proclaim my prayer for the sick. |
| No solo el cristianismo clama su oración por los enfermos. | – | Not only Christianity cries out for his prayer for the sick. |
| Mi oración por los enfermos me reconforta el alma. | – | My prayer for the sick comforts my soul. |
| El cura evocó una oración por los enfermos. | – | The priest evoked a prayer for the sick. |
| En la iglesia hacemos oración por los enfermos. | – | In church we pray for the sick. |
| En el oncológico hacemos oración por los enfermos. | – | In the oncology we pray for the sick. |
| Hasta un niño canta su oración por los enfermos. | – | Even a child sings his prayer for the sick. |
| El monaguillo pidió una oración por los enfermos. | – | The altar boy asked for a prayer for the sick. |
| Ojalá y tu fe pregone una oración por los enfermos. | – | Hopefully and your faith proclaims a prayer for the sick. |
| El cura de la iglesia de Regla hizo una oración por los enfermos. | – | The priest of the church of Regla said a prayer for the sick. |
| El monaguillo del barrio elevó su oración por los enfermos. | – | The neighborhood altar boy raised his prayer for the sick. |
| Mi tía Marta clama una oración por los enfermos. | – | My aunt Marta cries out a prayer for the sick. |
| Mi abuelita me enseñó una oración por los enfermos. | – | My grandmother taught me a prayer for the sick. |
| Has escuchado a tu niño en su oración por los enfermos. | – | You have listened to your child in his prayer for the sick. |
| ¿Cuánto sana una oración por los enfermos? | – | How much does a prayer for the sick heal? |
| Mi vecino pidió una oración por los enfermos. | – | My neighbor asked for a prayer for the sick. |
| Es por la oración por los enfermos que mi alma se curó. | – | It is through prayer for the sick that my soul was healed. |
| La oración por los enfermos es la palabra de Dios. | – | Prayer for the sick is the word of God. |
| La oración por los enfermos es bendecida por Dios. | – | Prayer for the sick is blessed by God. |
| También en el Ramadán proclamamos la oración por los enfermos. | – | Also in Ramadan we proclaim the prayer for the sick. |
| Le envié flores a mi amigo al hospital y dije una oración por los enfermos. | – | I sent flowers to my friend at the hospital and said a prayer for the sick |
Read more about helpful phrases in Spanish
Please follow and like us: