Learn To Speak Spanish Fluently
You can start to learn to speak Spanish fluently for free on this website, starting with the audio lessons and videos. Why start taking a class, hiring a tutor, buying a book or visiting a Spanish-speaking country. Many free readings on this website will teach you how to read, write, speak, and understand the language.
Our audio/video Spanish lessons can be studied anywhere at any time at your convenience. Watch the lessons over and over again until you have mastered the sentences and sound like a native. Not only is it convenient, it will teach you, and it is free, but it's also fun.
Persistence and Patience
Learning Spanish online, however, requires a lot of patience and determination. Without a tutor or a class, you have to provide the discipline to spend time at it every day. Ideally, it would help if you carved out a little bit of time every day to learn Spanish fast. Don't let many days pass without studying, or you will find what you have learned will start slipping away.
You will find that you will be challenged to make progress quickly when you learn Spanish online with our lessons. However, the lessons will not be so hard that you are unable to understand. Complete all tasks and quizzes, and you will be on your way to becoming fluent.
How To Learn Spanish Online Fast and Easy
The key to learning any language quickly is to study and practice every day. When I was learning English and Chinese, I would practice saying what I learned every day. I would continue repeating words and phrases until they came out of my mouth with ease and comfort.
Listen to the Free Audio Lessons
To help you practice daily while just sitting at home, we have prepared audio/video versions of all lessons.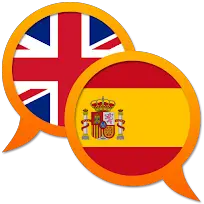 Put It Into Practice
Having no one to practice with is the principal disadvantage for those who choose to learn Spanish online. Putting into practice what you know as soon as you learn is vital to understanding Spanish fast. Try to find a partner that is willing to speak with you. Put an ad on Craigslist.com in a Spanish-speaking country. There are many people in other countries that are interested in making new friends around the world. This is a great opportunity for you to make a new friend and learn Spanish. They will also appreciate the opportunity to practice their English with you. So don't delay any longer. Start learning to speak Spanish fluently right now with lesson one.
Popular Spanish categories to find more words and phrases: