Learning Spanish for Beginners
If you have done your research, anyone can tell you how fast you can learn Spanish with Learn Spanish Fast. This site is the best way to feel confident in having a conversation within weeks of learning how to speak the language. You can reap all the benefits of knowing a second language right away. 
This is a great way to start in a new direction for the New Year. While many people look at learning another language very difficult, the site offers you to understand the language on your own time and at your own pace. It's essential to learn Spanish for reasons that will only help you in your future. You will have so many options on jobs out there and so will everyone else, but being bilingual will give you a jumpstart into anything. You will feel so confident when you're asking directions if you are lost and ordering off your favorite menu.
Learning another language is a great way to experience another culture. This site will provide culture lessons for you to learn and understand everything you need to know. When learning Spanish, you will comprehend conversations within the first few weeks. It is such an easy site to realise there is not any reason not to start now. This site has helped many people learn to speak naturally and with confidence within only a few weeks. This has opened new doors to people's future with careers or even traveling more.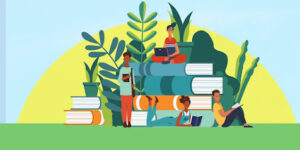 Learn Spanish Fast offers so many different tools to help you learn quickly and efficiently that anyone can do this. Next time you are trying to plan a vacation or a business trip in a Spanish-speaking country, you should strive to learn Spanish fast. It will be the best way for you to learn what you need to learn and the timeframe that suits your needs. You can go from not knowing anything about the Spanish culture or language to understanding it all within weeks. Get your friends or family involved, which will help everyone receive the great benefits of learning how to speak Spanish.
Popular Spanish categories to find more words and phrases: