How do you say Bubba in Spanish?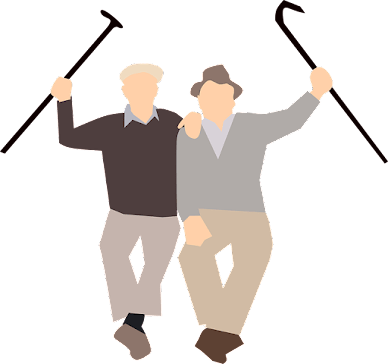 How to say Bubba in Spanish? 
The name "Bubba" is typically used as a nickname in English, and it doesn't have a direct translation in Spanish. However, you could use a similar-sounding name in Spanish, such as "Beto" or "Paco," as a nickname for someone named Robert or William, which are common English names that "Bubba" is often short for.
Alternatively, you could use "amigo" or "compañero" to refer to someone as a friend, which is often the connotation of the nickname "Bubba." For example, you could say "mi amigo Bubba" to mean "my friend Bubba."
Sentences with the word Bubba in Spanish
| | | |
| --- | --- | --- |
| La marca canadiense se llama Bubba. | – | The Canadian brand is called Bubba. |
| A mi hijo le encantan Bubba y sus amigos. | – | My son loves Bubba and his friends. |
| Compré una billetera Bubba. | – | I bought a Bubba wallet. |
| Bubba es una marca que comercializa diferentes productos. | – | Bubba is a brand that sells different products. |
| Me gusta la marca Bubba. | – | I like the Bubba brand. |
| Esa cartera Bubba está muy grande. | – | That Bubba bag is too big. |
| Trabajo en una fábrica de productos Bubba. | – | I work at a Bubba factory. |
| Me gustan los animados del mono Bubba. | – | I like Bubba the monkey cartoons. |
| Bubba y sus amigos me aburre. | – | Bubba and his friends bore me. |
| A las 4:00 ponen Bubba y sus amigos. | – | At 4:00 they play Bubba and his friends. |
| Hay diseños únicos que definen la marca Bubba. | – | There are unique designs that define the Bubba brand. |
| En el año 2013 nació la marca Bubba. | – | In 2013 the Bubba brand was born. |
| Bubba's Roadhouse & Saloon es un restaurante americano. | – | Bubba's Roadhouse & Saloon is an American restaurant. |
| El restaurante de comida del sur de Estados Unidos, Bubba, es mi favorito. | – | Bubba's Southern food restaurant is my favorite. |
| Hace años no veo los muñes del Mono Bubba. | – | I haven't seen the Bubba Monkey dolls in years. |
| Quisiera comprar una jarra térmica en Bubba. | – | I'd like to buy a thermal carafe at Bubba's. |
| A mi mascota le puse Bubba. | – | I named my pet Bubba. |
| La marca Bubba está presente en varias naciones. | – | The Bubba brand is present in several nations. |
| Iré a las tiendas Bubba en la mañana. | – | I'm going to Bubba stores in the morning. |
| No sé si puedo comprar artículos Bubba por internet. | – | I don't know if I can buy Bubba items online. |
| Me regalaron una mochila Bubba. | – | I was given a Bubba backpack. |
| El bolso Bubba cuesta $22. | – | The Bubba bag costs $22. |
| El Mono Bubba es muy divertido. | – | Bubba the Monkey is so much fun. |
| Bubba y sus amigos dejaron muchas enseñanzas. | – | Bubba and his friends left many teachings. |
| Le regalé a mi papá una billetera Bubba. | – | I gave my dad a Bubba wallet. |
| El cumpleaños de mi hijo es con temática del Mono Bubba. | – | My son's birthday is Bubba the Monkey themed. |
| Mi hijo come viendo Bubba y sus amigos. | – | My son eats watching Bubba and his friends. |
| Le regalé a mi madre una cartera Bubba. | – | I gave my mother a Bubba bag. |
| Mi papá quiere visitar las tiendas de ropa Bubba. | – | My dad wants to visit the Bubba clothing stores. |
| Yasser se parece al Mono Bubba. | – | Yasser resembles Bubba the Monkey. |
Popular Spanish categories to find more words and phrases: