Benefits of Being Bilingual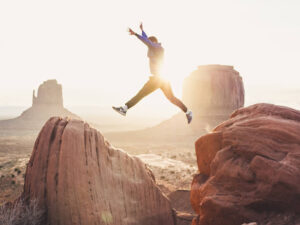 What are the benefits of being bilingual?. Being a bilingual person's can improve various skills like attention, problem-solving as well as creativity. Being bilingual also helps to improve your memory. Global markets are increasing rapidly, which leads to the need to have bilinguals who can work and conduct business globally. And that's why more and more people are learning different languages like Spanish.
There are ten benefits of being bilingual:
  1- Increase Brainpower – the idiom that will help improve skills, gain control, creativity, and keep your brains healthy and sharp.
 2- Gives children an academic advantage – According to one of the research, bilingual children can perform great in various subject areas. There is a positive effect of bilingualism on a child's education. It will help in child development and for their lifelong.
  3- Increase awareness of other cultures – Be a Bilingual helps increase awareness of different cultures, ideas, and customs. Learning a language explores an individual and helps them in getting more experience.
 4- Improve competition in the job market – Being bilingual provides more job opportunities. By speaking a second language communication skills also improve. International companies consider bilingualism on top so that person can able to communicate with foreign clients or local customers, so communication is essential in the workplace.
5- it Makes Travel easier – If you are an aspiring traveler, then learning a language is necessary. Be bilingual, and Traveling makes it easier and more enjoyable because there is no language barrier. Being bilingual, you'll be able to talk directly and make more friends.
6- Find it easier to learn a third language – By learning a second language, you get to know your abilities. Once you have acquired experience in a second language and makes it easier to learn a third language.
7- Stay mentally stronger – Studies have shown that bilingual people's brains are more robust and live longer. It is also recognized that being bilingual can delay diseases like dementia and Alzheimer's.
8- You can better raise your kids bilingual –
Your kids will know the importance of cultures and heritage, it will help them in encouraging them to learn a second language also.
9- It improves social life – By speaking a second language, there are new social opportunities, and you will enhance your skills and knowledge also gain confidence. Simply if you understand more languages, you can communicate with more people. As you connect with various people, you will boost your confidence.
10- Makes you more attractive – Being bilingual makes you more attractive and boost your confidence. According to the survey, it is said that people who speak bilingual are more attractive as compared to others.
Being bilingual will help you in other subjects, not only in the Spanish.
Popular Spanish categories to find more words and phrases: