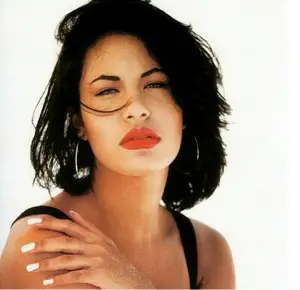 When did Selena learn Spanish?
Selena Quintanilla, better known as Selena, The Queen of "Tex-Mex", was a Latin star of the '90s. She stood out for her beautiful voice, her contagious rhythm, and her successes in Spanish that came to tour the whole world. Despite being born in Texas, the United States, and speaking English, she made it her mission to learn Spanish. As a result, she achieved stardom in that language and conquered the hearts of Mexicans and Americans.
In the beginning, at the age of six, her father realized her talent, and together with her brothers they formed the group "Selena y Los Dinos". Her father was the one who composed the songs and in this way, he had to learn Spanish. She never gave up until she achieved success despite the continuous changes in musical companies. She was a victim of discrimination because of her skin color and many agencies and record labels closed their doors to her.
Why is Selena Quintanilla famous?
Finally, her songs, little by little, became popular in the United States, Central America, and South America. She won a Grammy Award for Best Mexican-American Album. One of her biggest hits was "Forbidden Love" which has sold over a million copies. She paved the way for Latina women in the industry and has served as an inspiration for movies as well. Because of her way of dressing, it has been a trend in fashion. Her outfits were an important part of her public image. She greatly influenced the style of dress for Latinas in the 1990s. In addition to being a singer, she was a producer, songwriter, and fashion designer. She went on to found her chain of clothing stores and appear on different fashion magazine covers.
Most of the songs she recorded for ten years were in Spanish. It was thanks to her father that she insisted that he sing in her mother tongue. She followed his advice and went very far in her music career. Her father was Mexican-American and her mother too but of Cherokee descent. Although Selena only spoke Spanish, her father taught her to sing it phonetically. Therefore, she practiced pronouncing the correct form of the words that her father taught her.
Why is Selena Quintanilla important?
Thus, we can realize that singing can be a way of learning a language even if you are not entirely familiar with the language you want to learn. Selena was not fluent in Spanish for most of her life. In the interviews, she stated that she did not speak Spanish very fluently and that she needed to visit her Mexican relatives to perfect the language. She used different variants to perfect the Spanish language and even bought cassettes in Spanish to hear how the words are pronounced. Selena begins to watch soap operas to feel inside the language and make it her own. She was encouraged to take Spanish classes because, in several interviews, she managed to mix the two languages. Her father was her biggest driving force and she never stopped believing in her daughter's potential.
Sometimes it doesn't matter what country you're from or what language you speak, it's all in the effort you put into it. Because her father was part Mexican and had Mexican roots, she was able to learn more easily.
However, Selena's biggest prejudice was that she couldn't tell that she was Mexican if she didn't speak Spanish yet. For that reason, she made an effort to learn and bring all that knowledge to her music, which served as an inspiration for the Hispanic community and the rest of the world. Many of her fans ventured to learn Spanish and still do today.
30 Days Learn Basic Spanish Course
Please follow and like us: