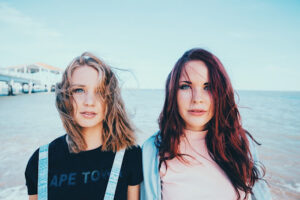 How to translate sister in Spanish?
Sisters are an important part of many people's lives. Whether you have a close relationship with your sister or not, the bond between siblings is something that is often strong and enduring. In Spanish-speaking cultures, the word for sister is "hermana".
The relationship between siblings is often complex and multifaceted. For many people, their sisters are their best friends, confidantes, and supporters. Sisters often share a unique bond that is based on years of shared experiences and memories. From childhood games and adventures to adult challenges and triumphs, sisters are often there for each other through thick and thin.
In Spanish-speaking cultures, the bond between siblings is often particularly strong. Family is highly valued in many Latin American countries, and siblings are often seen as being very important members of the family unit. Sisters are often expected to be loyal, supportive, and protective of each other, and this can lead to a very close and special relationship.
When it comes to the word "hermana" itself, it is interesting to note that the word is feminine in Spanish. This is because all nouns in Spanish are gendered, meaning that they are either masculine or feminine. In this case, the word "hermana" is feminine because it refers to a female sibling.
The word "hermana" can also be used in a broader sense to refer to a group of sisters. For example, if you are talking about a family with three sisters, you might say "tres hermanas" (three sisters). This use of the word emphasizes the shared bond and experiences of the group, rather than the individual relationships between the sisters.
Overall, the word "hermana" is an important part of Spanish-speaking cultures, and it reflects the close and meaningful relationships that many people have with their sisters. Whether you are using the word to refer to an individual sister or a group of sisters, it carries a sense of warmth, affection, and loyalty that is deeply rooted in many Latin American families.
Example:
I love my sister – Yo amo a mi hermana
Your sister is beatitful – Tu hermana es hermosa
She is my sister – Ella es mi hermana 
Spanish Vocabulary
sister – hermana
brother – hermano
sister in law – cuñada
brother in law – cuñado
hermana carnal – carnal sister
hermano carnal – carnal brother
bastard sister – hermana bastarda
bastard brother – hermano bastardo
stepbrother – hermanastro
stepsister – hermanastra
twins – gemelos
older brother – hermano mayor
older sister – hermana mayor
younger brother – hermano menor
younger sister – hermana menor
siamese twins – hermanas(os ) siameses
consanguineous brother – hermano consanguíneo
consanguineous sister – hermana consanguínea
twin brothers – hermanos mellizos
twin sisters – hermanas mellizas
 Sentences with the word sister in Spanish:
| | | |
| --- | --- | --- |
| ¿Cuántos años tiene tu hermana? | – | How old is your sister? |
| Mi hermana trabaja como contadora en una empresa de mensajería. | – | My sister works as an accountant in a courier company. |
| La hermana de Elena está embarazada. | – | Elena's sister is pregnant. |
| He recibido muy buenos consejos de parte de mi hermana. | – | I have received very good advice from my sister. |
| La hermana de Manuel es muy hermosa. | – | Manuel's sister is very beautiful. |
| ¿Por qué tu hermana no vino a la fiesta? | – | Why didn't your sister come to the party? |
| El esposo de tu hermana tuvo un accidente. | – | Your sister's husband had an accident. |
| Mi hermana es una persona inteligente y considerada. | – | My sister is an intelligent and considerate person. |
| ¿En cuál universidad estudia tu hermana? | – | In which university does your sister study? |
| Mi madre trabajo muy duro para darnos un futuro a mí y a mi hermana. | – | My mother worked very hard to give me and my sister a future. |
| Durante la secundaria mi hermana y yo íbamos juntas a la escuela. | – | During high school my sister and I went to school together. |
| Me sorprende que tu hermana haya decidido ir a vivir sola. | – | I'm surprised your sister decided to go live alone. |
| Marcos tiene una hermana pequeña. | – | Mark has a little sister. |
| ¿Cómo se llama tu hermana? | – | What's your sister's name? |
| A mi hermana le gusta mucho el helado de chocolate. | – | My sister really likes chocolate ice cream. |
| Mi hermana mayor salió con sus amigas. | – | My older sister went out with her friends. |
| Elena tiene una hermana que trabaja como modelo en una revista. | – | Elena has a sister who works as a model in a magazine. |
| Mi padre le compro un auto nuevo a mi hermana. | – | My father bought a new car for my sister. |
| El novio de mi hermana es bastante celoso. | – | My sister's boyfriend is quite jealous. |
| ¿Dónde está tu hermana? | – | Where's your sister? |
| Mi hermana se encuentra viajando constantemente. | – | My sister is constantly traveling. |
| La hermana de mi vecina es una muy buena repostera. | – | My neighbor's sister is a very good pastry chef. |
| ¿Cuál de ellas es tu hermana? | – | Which one of them is your sister? |
| Alejandro tiene una hermana qué estudia biología. | – | Alejandro has a sister who studies biology. |
| No puedo creer que mi hermana no haya venido. | – | I can't believe my sister hasn't come. |
| Mi hermana está embarazada de mellizos. | – | My sister is pregnant with twins. |
| No tengo ninguna hermana. | – | I do not have any sisters. |
| Mi mejor amiga es como una hermana para mí. | – | My best friend is like a sister to me. |
| A Roberto le gusta tu hermana. | – | Roberto likes your sister. |
| Prefiero tener una hermana mayor que una menor. | – | I'd rather have an older sister than a younger one. |
Read more about the family members in Spanish
Popular Spanish categories to find more words and phrases: