My House is Your House Spanish Flashcards
¿Cómo se dice my house is your house en español? My house is your house in Spanish translation: mi casa es tu casa.
How to translate the My House is Your House in Spanish? Learn basic vocabulary with flashcards. Study the Spanish language with images. Translation from English to Spanish with flashcards.
my house is your house – mi casa es tu casa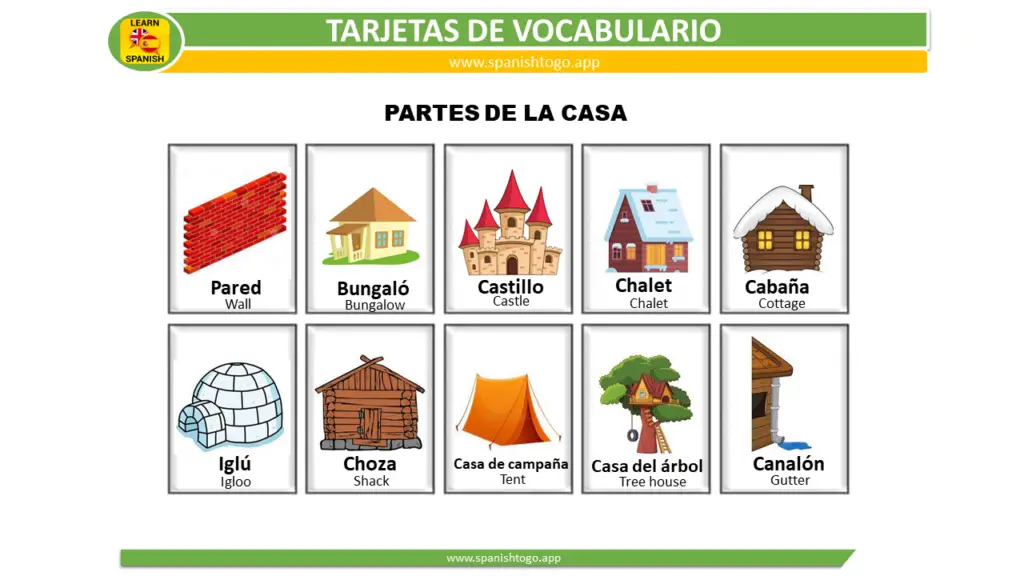 pared – wall
bungaló – bungalow
castillo – castle
chalet – chalet
cabaña – cottage
iglú – igloo
choza – shack
casa de campaña – tent
casa de árbol – tree house
canalón – gutter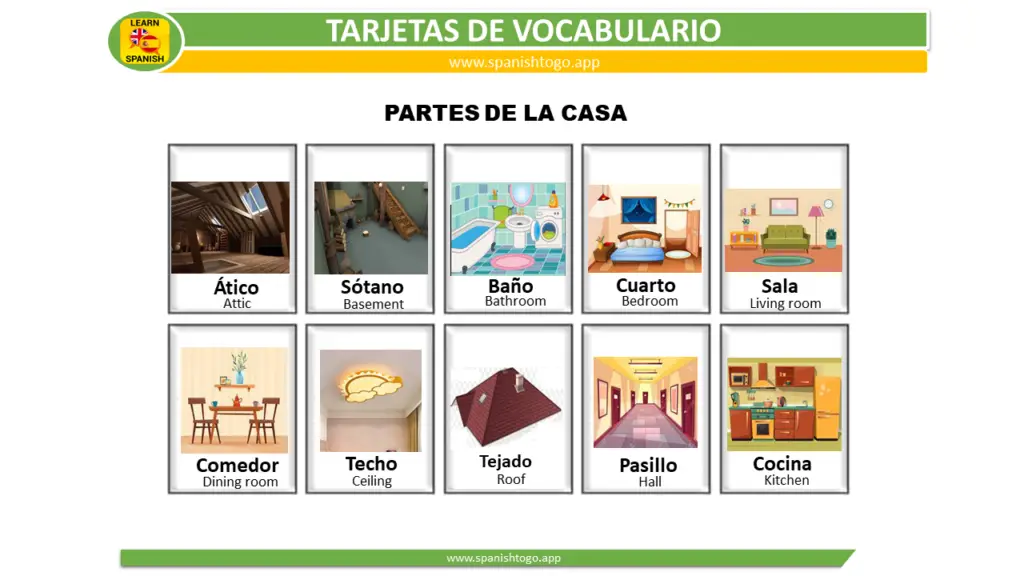 ático – attic
sótano – basement
baño – bathroom
cuarto, dormitorio – bedroom
sala – living room
comedor – dining room
techo – ceiling
tejado – roof
pasillo – hall
cocina – kitchen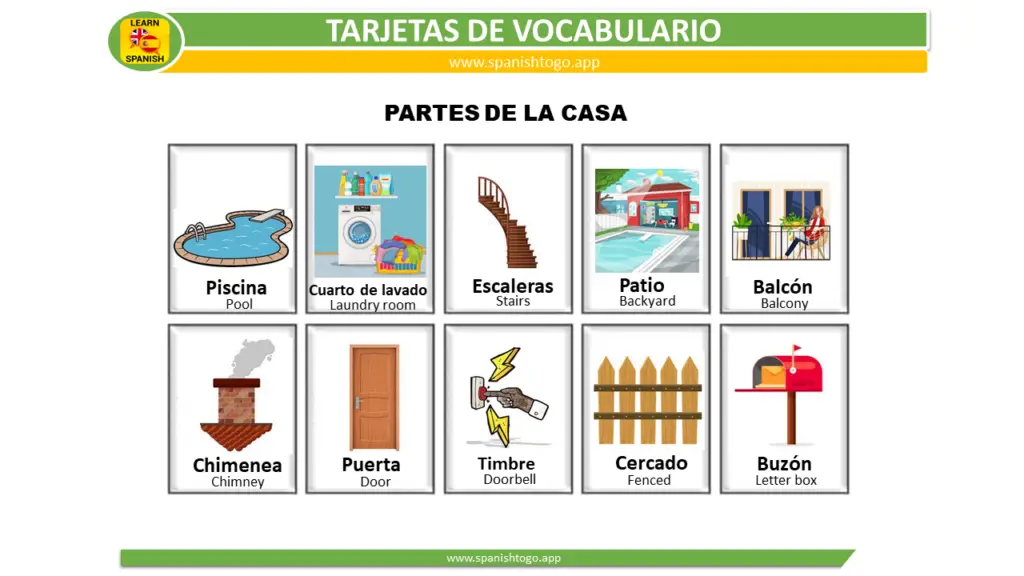 piscina – pool
cuarto de lavado – laundry room
escaleras – stairs
patio – backyard
balcón – balcony
chimenea – chimney
puerta – door
timbre – doorbell
cercado – fenced
buzón – letter box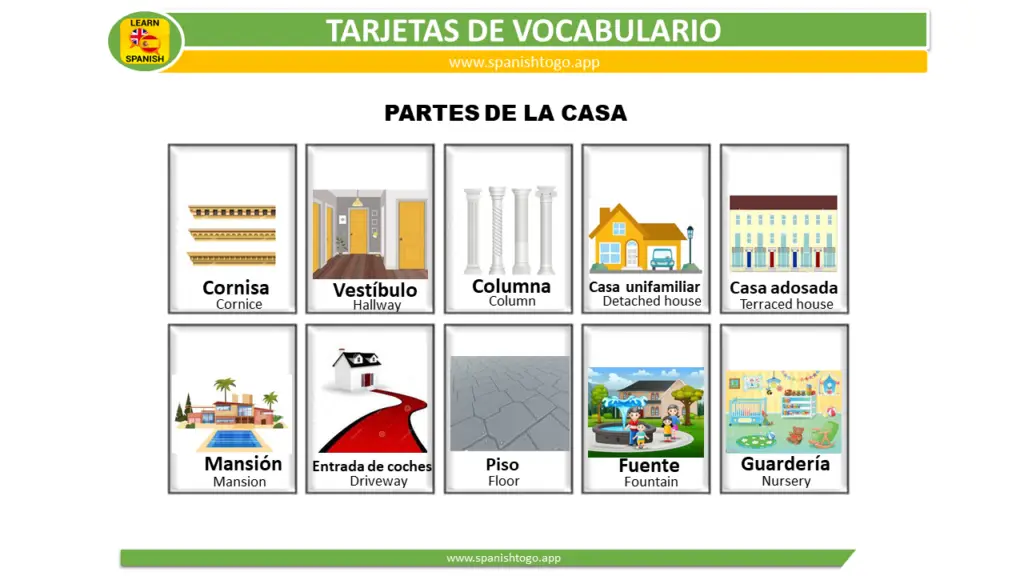 cornisa – cornice
vestíbulo – hallway
columna – column
casa unifamiliar – detached house
casa adosada – terraced house
mansión – mansion
entrada de coches – driveway
piso – floor
fuente – fountain
guardería – nursery
Please follow and like us: