You must enroll in this course to access course content.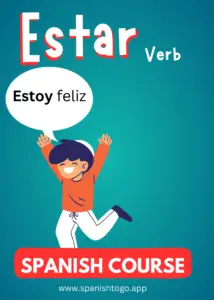 Unlocking 'Estar' in Spanish: A Comprehensive Course" is a dynamic and comprehensive program designed to empower learners with a deep understanding and mastery of the Spanish verb 'estar.' This course takes you on a journey through the multifaceted world of 'estar,' exploring its various uses and applications in the Spanish language. From expressing temporary states and emotions to describing locations, positions, and conditions, you will delve into the intricacies of 'estar' through engaging lessons, interactive exercises, and real-world examples.
By the end of this course, you will not only unlock the full potential of 'estar' but also gain confidence in using it fluently in everyday conversations, enabling you to express yourself with precision and authenticity in Spanish. Whether you're a beginner looking to build a strong foundation or an intermediate learner aiming to refine your skills, this course offers valuable insights and practical knowledge to enhance your Spanish language proficiency. Join us on this linguistic journey and unlock the power of 'estar' in Spanish!
Introduction to "Estar"
Conjugation of "Estar"
Using "Estar" in Context
"Ser" vs. "Estar"
Idiomatic Expressions with "Estar"
Real-Life Applications