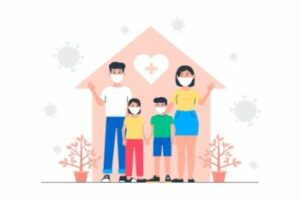 How to translate 'seguro' in English?
sure, definitely – seguro(s), segura (s) (adjective)
safe, secure – seguro(s) , segura(s) (adjective)
insurance (read more) – seguro (noun)
Sentences with *sure, definitely = seguro*:
Estoy segura de haber puesto las llaves ahí.
–
I'm sure I put the keys in there.
Seguro no hay nada en esta vida.
–
Sure there is nothing in this life.
Te di veinte pesos ayer, estoy seguro.
–
I gave you twenty pesos yesterday, I'm sure.
Lo más seguro es que llueva hoy.
–
It will most likely rain today.
¿Estás seguro que te bañaste bien?
–
Are you sure you took a good bath?
¿Segura que me diste la libreta?
–
Are you sure you gave me the notebook?
Mañana tengo que pagar mi seguro social.
–
Tomorrow I have to pay my social security.
Mi hermano está seguro de aprobar el exámen.
–
My brother is sure he will pass the exam.
¿Es seguro que vendrás mañana?
–
Are you sure you'll come tomorrow?
Estoy segura que lo puse ahí.
–
I'm sure I put it there.
No estoy seguro que te haya dicho eso.
–
I'm not sure I told you that.
De seguro eso no lo vale.
–
Surely that's not worth it.
Puedes estar seguro de que vas a ganar.
–
You can be sure that you will win.
Tú puedes estar más que segura de que voy a ir a tu boda.
–
You can be more than sure that I will go to your wedding.
Estoy totalmente seguro de haber pagado la renta.
–
I'm totally sure I paid the rent.
Sigo sin estar seguro de mí mismo.
–
I'm still not sure of myself.
Cada pez está seguro en su pecera.
–
Every fish is safe in its fish tank.
No me siento segura de lo que me dices.
–
I'm not sure what you're telling me.
Ponle el seguro a la puerta cuando salgas.
–
Lock the door when you leave.
¡Voy al seguro con el favor de Dios!
–
I'm going to the insurance with the favor of God!
Aquí no tienes seguro médico.
–
You don't have health insurance here.
Si no estás segura, no vengas a mi casa.
–
If you're not sure, don't come to my house.
Ve al médico que seguro que estás enferma.
–
Go to the doctor, I'm sure you're sick.
Te digo que estoy seguro de lo vi.
–
I tell you I'm sure I saw it.
No quiero saber más si estás segura o no.
–
I don't want to know if you're sure or not.
Mi felicidad no está segura en tus manos.
–
My happiness is not safe in your hands.
Por lo menos con este dinero tengo segura la bicicleta.
–
At least with this money I have the bike safe.
Ven al seguro que yo estaré en casa.
–
Come to the insurance that I will be at home.
Seguro que tengo el cerebro derretido de tanto escribir.
–
I'm sure my brain is melted from writing so much.
Ella está segura que le será infiel.
–
She is sure that she will be unfaithful to him.
Sí, es casi seguro que venga mañana.
–
Yes, it is almost certain that she will come tomorrow.
Yo no lo sé, seguro que lo compra.
–
I don't know, I'm sure he'll buy it.
De seguro estará bien.
–
It will surely be fine.
Estoy seguro de que tú vas a ganar.
–
I'm sure you're going to win.
Estoy seguro de que lo vas a hacer bien.
–
I'm sure you'll do fine.
Seguro que no va a pasar nada.
–
I'm sure nothing will happen.
Era casi seguro que ella ganara.
–
It was almost certain that she would win.
Yo estoy seguro de tus sentimientos.
–
I am sure of your feelings.
Yo estaba segura de todo.
–
I was sure of everything.
Créeme, estoy más segura que nunca.
–
Trust me, I'm safer than ever.
Seguro que los ayudaré.
–
I will surely help you.
Sí, de eso estamos seguros.
–
Yes, of that we are sure.
Estabas tan seguro de que fuera.
–
You were so sure it was.
De eso puedes estar segura.
–
Of that you can be sure.
Por seguro, estás equivocada.
–
For sure, you are wrong.
Y tampoco estoy muy seguro de eso.
–
And I'm not too sure about that either.
Estoy seguro de que puedes llamarme con tiempo.
–
I'm sure you can call me in time.
Aún ahora no estamos seguros.
–
Even now we are not sure.
Seguro que ganaré el concurso.
–
I'm sure I'll win the contest.
Primero estoy seguro de lo que hago.
–
First I am sure of what I do.
Pedro está bien seguro de lo que hace.
–
Pedro is very sure of what he does.
Seguro que es lo que quieres.
–
It sure is what you want.
Mi padre está seguro de todo.
–
My father is sure of everything.
No creo de que tú estés tan seguro.
–
I don't think you're so sure.
Seguro que ella es profesora.
–
I'm sure she's a teacher.
Sentences with *insurance = seguro*:
| | | |
| --- | --- | --- |
| Este es tu seguro de vida. | – | This is your life insurance. |
| Ella tiene un seguro. | – | She has insurance. |
| El seguro me ayudó con los gastos. | – | The insurance helped me with the expenses. |
| Mi casa tiene un seguro. | – | My house has insurance. |
| Tu carro tiene un seguro. | – | Your car has insurance. |
Sentences with *safe, secure = seguro*:
| | | |
| --- | --- | --- |
| En casa estás seguro. | – | At home you are safe. |
| Estás más seguro aquí. | – | You are safer here. |
| Este es un lugar seguro. | – | This is a safe place. |
| Yo no me sentía seguro hasta que te encontré. | – | I didn't feel safe until I found you. |
| Ella se siente segura. | – | She feels safe. |
| Tú estás seguro aquí. | – | You are safe here. |
| Y ningún vuelo es seguro. | – | And no flight is safe. |
| Es bien seguro que vayamos. | – | It is quite safe for us to go. |