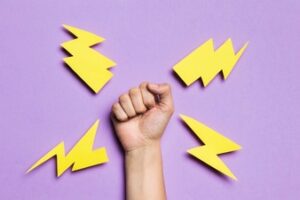 How to say potencia in Spanish?
¿Cómo se dice potencia en inglés? Potencia in English translation: power.
Potencia is a Spanish word that is heard a lot and is a measure of the rate at which work is done. There are different types of 'potencia' and they have various uses and meanings in different fields such as Physics, Mathematics, and Philosophy. In a generic way, it is the ability or possibility to do or generate something. 'Potencia' is also a person, entity, state, or nation that possesses great influence, strength, or power.
potencia – power
la potencia – the power
Sentences with the word potencia in Spanish:
| | | |
| --- | --- | --- |
| Es una potencia demográfica. | – | It is a demographic power. |
| Al motor le falta potencia. | – | The engine lacks power. |
| Nuestro país está siendo asechado por una potencia extranjera. | – | Our country is being persecuted by a foreign power. |
| Podemos decir que la unión europea es una potencia económica. | – | We can say that the European Union is an economic power. |
| Supone considerarla como un criminal en potencia. | – | It means considering her as a potential criminal. |
| Sin embargo ya somos una potencia económica. | – | However, we are already an economic power. |
| La unión europea podría ser la primera potencia financiera del planeta. | – | The European Union could be the first financial power on the planet. |
| Eleva un número a la enésima potencia. | – | Raise a number to the nth power. |
| Puntea los elementos de potencia que deseas que aparezcan en el juego. | – | Tap on the power items you want to appear in the game. |
| La vulnerabilidad es su potencia. | – | Vulnerability is its power. |
| Fue un explosivo de gran potencia. | – | It was a powerful explosive. |
| Este es un bestseller en potencia. | – | This is a potential bestseller. |
| China es una potencia económica, industrial y política a nivel mundial. | – | China is a world economic, industrial and political power. |
| Estamos orgullosos de pertenecer a una potencia cultural. | – | We are proud to belong to a cultural power. |
| Los nuevos estados miembros han aumentado la potencia económica y civil de la Unión. | – | The new member states have increased the economic and civil power of the Union. |
| No votaré a favor, por la propuesta de regular la potencia de los motores. | – | I will not vote in favor of the proposal to regulate the power of the engines. |
| Asimismo es innecesaria cualquier referencia a los rifles de alta potencia. | – | Likewise, any reference to high-powered rifles is unnecessary. |
| No podemos pensar que todos los refugiados son terroristas en potencia. | – | We cannot think that all refugees are potential terrorists. |
| La potencia que hay detrás de todo esto es absolutamente irresponsable. | – | The power behind all this is absolutely irresponsible. |
| A diferencia de otros países, India es una potencia nuclear responsable. | – | Unlike other countries, India is a responsible nuclear power. |
| Y que no reconoce por regla más que la potencia mágica que la crea. | – | And that does not recognize as a rule more than the magical power that creates it. |
| Ninguna potencia hubo, más ilustrada que España. | – | There was no power more enlightened than Spain. |
| Con una maravillosa potencia imaginativa. | – | With a wonderful imaginative power. |
| Ella es la eterna potencia en la eterna bondad. | – | She is the eternal power in eternal goodness. |
| Trataba al Obispo de potencia a potencia. | – | He treated the Bishop from power to power. |
| El Alcalde y el Recaudador de impuestos son dos personas que forman una potencia verdadera. | – | The Mayor and the Tax Collector are two people who form a true power. |
| Siempre me dijeron que la memoria es la potencia mental. | – | They always told me that memory is mental power. |
| En potencia parece un negocio muy bueno. | – | Potentially it seems like a very good deal. |
| Las luces estaban sólo a media potencia. | – | The lights were only at half power. |
| Todavía está en tierra y ha aumentado su potencia. | – | It is still on land and has increased its power. |
| | | |
| --- | --- | --- |
| Ella tiene un gran poder | – | She has great power |
| ¡Tiene un tremendo poder! | – | She has tremendous power! |
| Eso es un poder real | – | That's a real power |
| Este poder está fuera | – | This power is out |
| ¡Tu poder es asombroso! | – | Your power is amazing! |
| El poder de tus palabras | – | The power of your words |
| El poder de trabajar duro | – | The power of hard work |
| ¡Necesito más poder! | – | I need more power! |
| ¿Poder de qué? | – | Power of what? |
| Poder lo es todo | – | Power is everything |
| Nancy tienes mucho poder | – | Nancy, you have a lot of power |
| El poder está a la derecha | – | Power is on the right |
Please follow and like us: