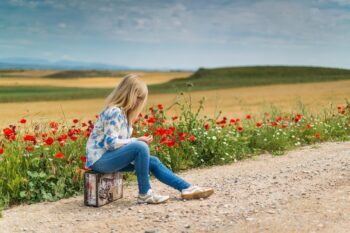 How to say I'm waiting in Spanish
"I'm waiting" can be translated to "Estoy esperando" in Spanish.
This phrase is often used to express that someone is waiting for someone or something. For example:
Estoy esperando a mi amigo en el parque. (I'm waiting for my friend in the park.)
Estoy esperando el autobús desde hace media hora. (I've been waiting for the bus for half an hour.)
¿Por qué tardas tanto? Estoy esperando. (Why are you taking so long? I'm waiting.)
It's worth noting that "esperar" can also be used in other contexts, such as "espero que sí" (I hope so) or "espero que no" (I hope not), which can be translated as "I'm hoping" or "I'm wishing" in English. However, when used with the verb "estar" (to be) as in "Estoy esperando," it specifically refers to waiting.
Sentences with the phrase I'm Waiting in Spanish:
| | | |
| --- | --- | --- |
| He aquí, yo estoy esperando por ti. | – | Behold, I am waiting for you. |
| Yo estoy esperando para trabajar en este nuevo álbum. | – | I am waiting to work on this new album. |
| Y yo estoy esperando que termines tus tareas. | – | And I'm waiting for you to finish your homework. |
| Yo estoy esperando que me des la información necesaria. | – | I am waiting for you to give me the necessary information. |
| Ángela, yo estoy esperando para guiarte y enseñarte. | – | Angela, I am waiting to guide you and teach you. |
| Ellos van a explorar el área, yo estoy esperando que vengan con algún resultado. | – | They are going to explore the area, I am hoping that they will come up with some results. |
| Tengo información de inteligencia, yo estoy esperando que se den las circunstancias. | – | I have intelligence information, I am waiting for the circumstances. |
| No, yo estoy esperando a mi marido. | – | No, I'm waiting for my husband. |
| Quieren una revolución, eso es lo que yo estoy esperando. | – | They want a revolution, that's what I'm waiting for. |
| Y yo estoy esperando a qué estos dos se vayan, para poder dormir. | – | And I'm waiting for these two to leave, so I can sleep. |
| Y yo estoy esperando a que Baze se despierte. | – | And I'm waiting for Baze to wake up. |
| Pero yo estoy esperando su respuesta. | – | But I am waiting for her answer. |
| En el hospital, si soy un paciente o yo estoy esperando a alguien, me pongo ansioso. | – | In the hospital, if I am a patient or I am waiting for someone, I get anxious. |
| Yo estoy esperando que él y Susy se lleven bien. | – | I am hoping that he and Susy get along. |
| Yo estoy esperando a que levante el dia. | – | I am waiting for the day to rise. |
| Yo estoy esperando su decisión. | – | I am waiting for his decision. |
| Aquí, yo estoy esperando a un amigo. | – | Here, I am waiting for a friend. |
| Pase, yo estoy esperando el otro autobús. | – | Come in, I'm waiting for the other bus. |
| No, yo estoy esperando por el mejor postor. | – | No, I'm waiting for the highest bidder. |
| Yo estoy esperando por mi carta. | – | I am waiting for my letter. |
| Y yo estoy esperando para hacer el salto. | – | And I'm waiting to make the jump. |
| Por lo tanto yo estoy esperando mi transformación. | – | Therefore I am waiting for my transformation. |
| Por último, yo estoy esperando para asistir a la Universidad. | – | Lastly, I am hoping to attend college. |
| Yo estoy esperando el poder ver lo que han hecho con el personaje. | – | I am waiting to see what they have done with the character. |
| Yo estoy esperando que me dejen entrar. | – | I am waiting for them to let me in. |
| Yo estoy esperando para darle una pequeña sorpresa. | – | I am waiting to give you a little surprise. |
| Oye, yo estoy esperando por ti. | – | Hey, I'm waiting for you. |
| Si ves a tu padre, dile qué está tarde y yo lo estoy esperando. | – | If you see your father, tell him he's late and I'm waiting for him. |
| Por mí, yo estoy esperando que algo suceda. | – | For me, I am waiting for something to happen. |
| Diles que yo estoy esperando por ellos, que me entreguen sus deberes. | – | Tell them that I am waiting for them, that they give me their homework. |
Fruit Salad in Spanish | Translation – SpanishtoGo
22 in Spanish
Popular Spanish categories to find more words and phrases: