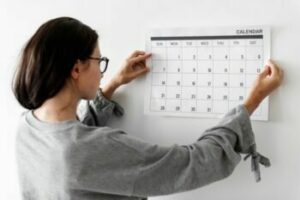 How to say every day in Spanish?
¿Cómo se dice every day en español? Every day in Spanish translation: todos los días.
every day – cotidiano (masc.), cotidiana (fem.)
everyday – todos los días
Examples with 'every day':
Es cotidiano ese paseo juntos. – That walk together is everyday.
Mi café cotidiano por favor. – My everyday coffee please.
Estás viendo el episodio cotidiano de siempre. – You are watching the usual everyday episode.
Yo amo entrenar en mi gimnasio cotidiano. – I love to train in my everyday gym.
Mi esposo es un hombre cotidiano. – My husband is an everyday man.
Amo lo cotidiano. – I love the everyday.
Por ser tan cotidiano me aburres. – Because you are so everyday you bore me.
Hay que cambiar lo cotidiano y ser más diversos. – You have to change the everyday and be more diverse.
Las parejas cotidianas caen en la monotonía. – Everyday couples fall into monotony.
Vamos a el lugar cotidiano de nosotros. – We go to our everyday place.
Yo soy una persona que siempre hago mis cosas cotidianas. – I am a person who always do my daily things.
Algún sitio cotidiano. – Some everyday place.
Es muy feliz en su mundo cotidiano. – He is very happy in his everyday world.
Mira como ha aprendido con lo cotidiano. – See how he has learned with the everyday.
A veces la costumbre te vuelve cotidiano. – Sometimes habit makes you everyday.
No vamos a caer en lo cotidiano. – We are not going to fall into the everyday thing.
Soy feliz con mis amigos cotidianos. – I am happy with my everyday friends.
Cómprame el dulce cotidiano que me gusta. – Buy me the everyday sweet that I like.
 Las cosas cotidianas me dan tranquilidad. –  Everyday things give me peace of mind.
 Me gusta lo cotidiano porque me da seguridad. –  I like the everyday because it gives me security.
 Estoy complacida con mi arreglo cotidiano. –  I am pleased with my daily arrangement.
Comeré la comida cotidiana de siempre. – I will eat the usual everyday food.
Compra los mismos alimentos cotidianos. – Buy the same everyday foods.
Imagínate, es algo cotidiano. – Imagine, it is something everyday.
Mis gustos cotidianos de siempre. – My usual everyday tastes.
Mi masajista siempre me da mi masaje cotidiano después de entrenar. – My masseuse always gives me my daily massage after training.
Dale de comer a mi perro la comida cotidiana. – Feed my dog ​​everyday food.
 Su comida favorita es el pollo cotidiano. –  His favorite food is everyday chicken.
Esta lección es la misma cotidiana, ya me aburre. – This lesson is the same everyday, it already bores me.
Examples with 'everyday':
Todos los días vamos a trabajar. – Every day we go to work.
Carlos, pórtate bien todos los días . – Carlos, be good every day.
Marcos, haz las tareas todos los días – Marcos, do your homework every day
Yo te amo todos los días de mi vida. – I love you every day of my life.
Pienso en ti todos los días. – I think about you every day.
Todos los días me levanto temprano. – Every day I get up early.
Todos los días tomo mi café. – Every day I have my coffee.
Mami, últimamente me canso todos los días. – Mommy, lately I get tired every day.
Todos los días hablo con mis padres. – I talk to my parents every day.
Necesito verte todos los días. – I need to see you every day.
Quiero saber de ti todos los días. – I want to hear from you every day.
Todos los días la vea en el trabajo. – Every day I saw her at work.
Ella va a la escuela todos los días. – She goes to school every day.
Quiero algo diferente, ya estoy aburrida de lo mismo todos los días. – I want something different, I'm already bored of the same every day.
Please follow and like us: