How do beginners speak Spanish?

Learn how to speak Spanish with the most popular site that is helping thousands become fluent fast. One of the most practical ways to learn Spanish at home is through free online courses like the one here.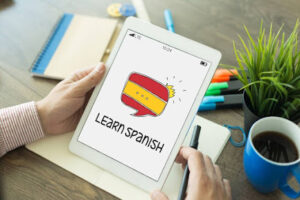 You do not have to leave your home to learn Spanish now. You can learn about your computer online and most efficiently. And it's free! Start our beginning Spanish lessons right now! 
You can learn Spanish. I didn't start learning English until I was almost 23, and now I speak it fluently. What's more, I'm terrible at learning languages. I succeeded despite my weaknesses because I understand a couple of simple rules.
First, you need to study and practice every day. Second, you must realize that you haven't learned what you are looking for when studying language until it can come out of your mouth with relative ease and understandable pronunciation. That's it! Follow these simple rules, and you are golden.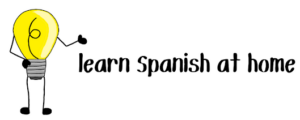 To succeed with our lessons and learn basic Spanish online, you will have to develop a voracious appetite for vocabulary. Practice saying the words and phrases every day until they can come out of your mouth quickly. Don't be tempted to move onto the next lesson because you can understand the words and phrases when you read them. That's not enough. You've learned them when you can say them.
To reach this goal, start with lesson 1. First, learn the meanings of the words. Listen to them and notice how they are written. Then repeat them over and over again until you can say them at the same speed as the recording. Once you can do this, move on to the second lesson.
When you learn basic Spanish online with us, you will go through over 50 lessons that focus on basic vocabulary, phrases and grammar. When finished, you will be able to move on to more complicated material.
To succeed in this easy way to learn Spanish, you will need to spend at least an hour a day. If you find that it only takes you 20 minutes to go through the lesson and repeat the phrases out loud with ease, you still aren't done. You need to study for at least an hour. If you learn fast, then go through the lesson in the morning for 20 minutes. Then review the lesson for another 20 minutes in the afternoon. Then check another 20 minutes using the audio version of the lesson and complete the related quiz. In no time, you will master our basic course.
Popular Spanish categories to find more words and phrases: