Cooking Verbs in Spanish Flashcards
How to translate the cooking verbs in Spanish? Learn basic vocabulary in Spanish with flashcards. Study the Spanish language with pictures. English to Spanish translation with flashcards
Certainly! Spanish is a language rich in verbs, and this includes cooking verbs. The verbs listed above are some of the most common ones used in recipes and cooking instructions. Knowing these verbs can be very useful if you want to follow a recipe in Spanish or if you are traveling in a Spanish-speaking country and want to order food or cook a meal.
Some of these verbs are reflexive verbs, which means that they require the use of a reflexive pronoun, such as "lavarse" (to wash oneself) or "vestirse" (to dress oneself). However, none of the verbs listed above are reflexive verbs.
In addition to these verbs, there are also many food-related nouns and adjectives in Spanish, such as "pollo" (chicken), "pescado" (fish), "vegetales" (vegetables), "dulce" (sweet), "salado" (salty), "picante" (spicy), and many more.
Learning these verbs and food-related words can be a great way to improve your Spanish vocabulary and make the most of your culinary experiences in Spanish-speaking countries or when reading Spanish-language recipes.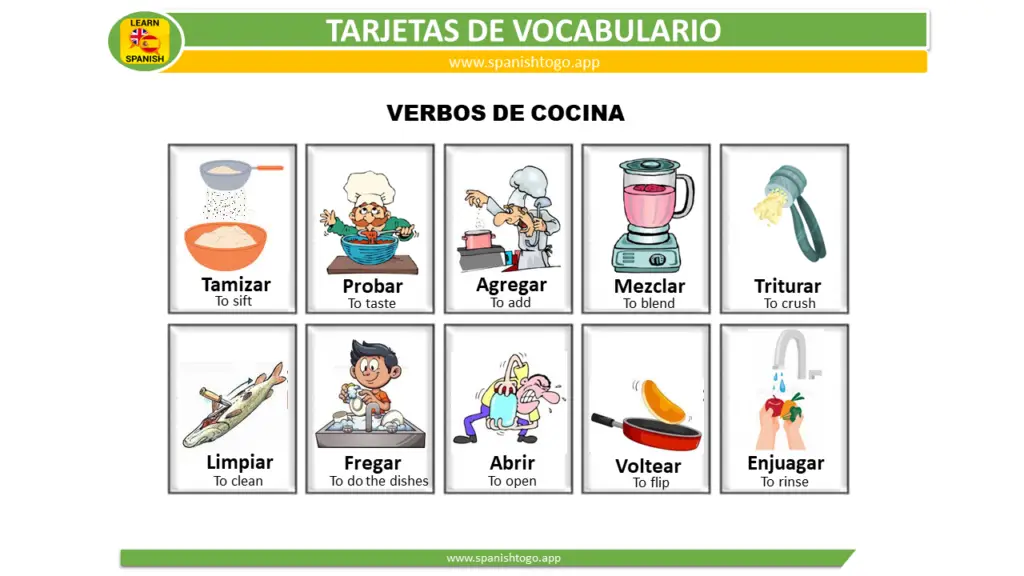 tamizar – to sift
probar – to taste
agregar – to add
mezclar – to blend
triturar – to crush
limpiar – to clean
fregar – to do the dishes
abrir – to open
voltear – to flip
enjuagar – to rinse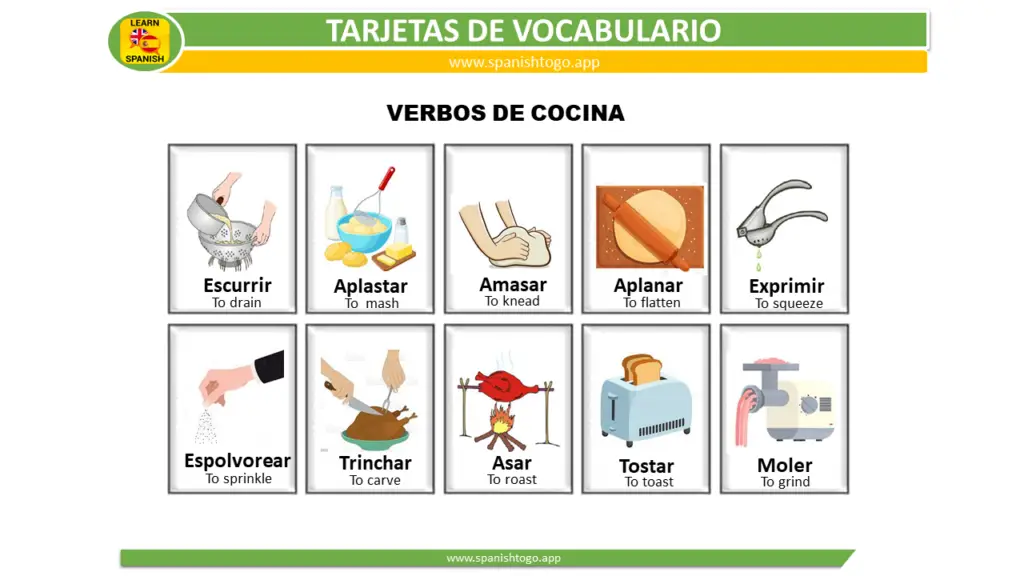 escurrir – to drain
aplastar – to mash
amasar – to knead
aplanar – to flatten
exprimir – to squeeze
to sprinkle – espolvorear
trinchar – to carve
asar – to roast
tostar – to toast
moler – to grind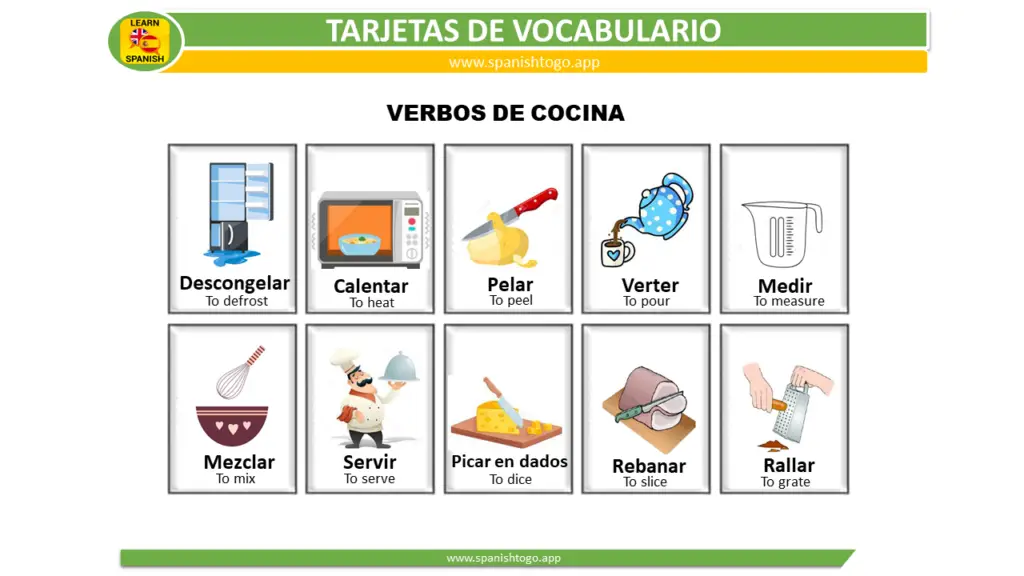 descongelar – to defrost
calentar – to heat
pelar- to peel
verter – to pour
medir – to measure
mezclar – to mix
servir – to serve
picar en dados – to dice
rebanar – to slice
rallar – to grate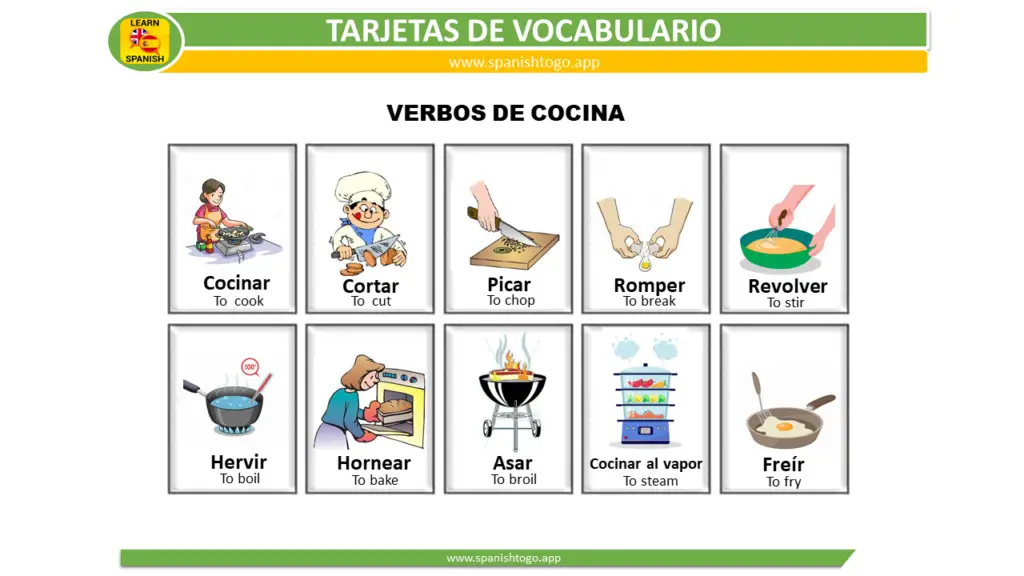 cocinar – to cook
cortar – to cut
picar – to chop
romper – to break
revolver – to stir
hervir – to boil
hornear – to bake
asar – to broil
cocinar al vapor – to steam
freír – to fry
Popular Spanish categories to find more words and phrases: