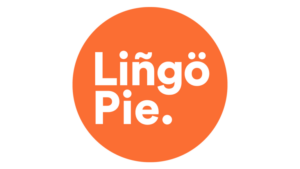 7 Reasons to Learn Spanish with Lingopie
The Spanish Lingopie platform has become very popular among students who want to learn the language. Lingopie is a Netflix-like platform with the benefit of learning Spanish. The platform has various programs in different languages with advanced functions for studying them. What has made the application successful for students who want to learn Spanish? Because of this question, we present seven reasons to learn Spanish with Lingopie.
1- First of all, with Spanish Lingopie, you can explore various programs. The platform has documentaries, programs for beginners, series, and movies. This allows language learners to choose a program at their beginner or intermediate level. In addition to the fact that the design of the platform is simple and easy to navigate,
Lingopie Cost
2- The cost of Spanish Lingopie is affordable. A subscription to Lingopie costs as little as $12 per month, and if you choose the annual plan, only $5 per month. Indeed, almost all language apps have similar prices but do not offer all the advanced features of this platform.
3- If you wish to subscribe to Lingopie Spanish, you can sign up for a free 7-day trial. This is one of the best options offered by the platform. The free trial gives the user access to all the content on the platform. This option will give you a clear idea of whether or not Lingopie is a good fit for you.
4- Spanish Lingopie shows are one of its main features. The shows are divided into different categories, such as new releases or popular. In addition, the platform also shows which country each program is from. These will be useful for you as Spanish has different dialects and accents that are difficult to understand.
5- Lingopie is different from other streaming services because you can fully customize the viewing experience. You can choose which subtitles you want to use by turning Spanish and your target language on and off. You can also rewind or fast-forward different subtitles if you hear something you want to practice more. No matter what you are watching, you can adjust it to your level by speeding it up or slowing it down. This is helpful for beginning and intermediate speakers.
Lingopie Review
6- Among the options offered at Lingopie Spanish are flash cards. On the platform, if there is a word you don't understand, you can click on it, showing you the meaning. In addition to the purpose, it shows the audio pronunciation when you click on the word or phrase in the subtitles. With this function, the platform automatically saves the information of the selected terms. As a result, it automatically creates a flash card for the words you clicked on. Once you finish the movie, you can study the words you didn't know using the cards.
7- Of course, Lingopie also automatically tracks each student's progress. This option is expected with a language learning program but not a TV streaming service. Furthermore, Lingopie analyzes the vocabulary that you learn. It uses this function to provide each student with a 100% personalized experience.
Conclusion
Truly Lingopie is an incredible tool for learning any language, not just Spanish. Indeed, every learning process takes time, and it is best to study in a fun and unusual way. Learning methods evolve, and this platform is one of the most modern options. Students look for more effective ways to learn a language every day, and Lingopie meets all these expectations.
Please follow and like us: