Amarillo
(Yellow)
How to translate yellow in Spanish?. The color amarillo has a curious meaning and symbolism since it is quite contradictory; on the one hand, it is associated with happiness, joy, and optimism, and on the other, with jealousy, envy, selfishness, and some diseases.
Although many of us know how to distinguish yellow from other colors, not all of us know that there are more than 100 shades of this color.
"El color amarillo" means fun, intelligence, youth, beauty, betrayal, sensuality, creativity, optimism, joy, friendship, maturity.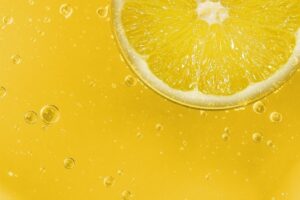 Tip: The yellow color = El color amarillo
Yellow is one of the primary colors, as it is not the result of any mixing. It is a light and luminous color, which is why it is associated with the sun; hence, at the same time, it is also related to knowledge and intelligence; since both the first and the second, throughout history have been symbolically represented by the star king as sun, light, knowledge.
What is Yellow in Spanish?
Yellow is a flexible color, not to say unstable; since if it is combined with a drop of any other color, it is very likely that it will result in a different color.
Just as yellow in Spanish is associated with beauty, it is also associated with narcissism. After reading the above, it may not surprise us so much to learn that daffodils (flowers named after Narcissus: a character in Greek mythology who falls in love with himself…) are yellow.
In the same way, traditionally blonde women, blonde hair is often called gold, and gold is a variant of yellow.
Tip: blonde hair = cabello rubio
It is important to note that in many advertisements the color yellow is used to attract younger people. On the other hand, if you want to attract the more mature public, you use dark colors.
Examples with the word yellow in Spanish:
El rojo y el amarillo. – The red and the yellow.
Se ha puesto muy amarillo de la enfermedad. – It has turned very yellow from the disease.
El sol es amarillo. – The sun is yellow.
Se ha puesto toda amarilla la ropa. – His clothes have turned yellow.
El amarillo es un color bonito. – Yellow is a pretty color.
O más bien blanco o amarillo. – Or rather white or yellow.
Tu vestido es amarillo. – Your dress is yellow.
Se puso amarillo. – It turned yellow.
Los zapatos eran amarillos. – The shoes were yellow.
El amarillo pega con negro o blanco. – Yellow goes with black or white.
Tienes mucho amarillo en la ropa. – You have a lot of yellow in your clothes.
Yo detesto el amarillo. – I hate yellow.
Su color preferido es el amarillo. – His favorite color is yellow.
Las paredes son amarillas claras. – The walls are light yellow.
Tiene que ser amarillo. – It has to be yellow.
El pollito es amarillo. – The chicken is yellow.
El libro era amarillo. – The book was yellow.
La luz se puso amarilla. – The light turned yellow.
El abrigo era amarillo. – The coat was yellow.
El salón estaba pintado de amarillo. – The living room was painted yellow.
También él vestía de amarillo. – He too wore yellow.
Dicen que tiene el pelo amarillo de rubia. – They say he has yellow blonde hair.
Eso es color amarillo oscuro. – That is dark yellow.
Lleva puesto un pantalón amarillo. – He is wearing yellow pants.
Me gusta tu pañuelo amarillo. – I like your yellow scarf.
El sol amarillo brillaba en el cielo azul. – The yellow sun was shining in the blue sky.
El coche amarillo cuesta mucho. – The yellow car costs a lot.
¿Tienes color amarillo? – Do you have yellow color?
Compré un pollito amarillo. – I bought a yellow chick.
El sol es amarillo. – The sun is yellow.
No me gusta el color amarillo. – I don't like the color yellow.
En mis 15 no usé traje amarillo. – In my 15 I did not wear a yellow suit.
Los niños nacen con un tono amarillo en la piel. – Children are born with a yellow hue to their skin.
Ese juguete es rojo, azul y amarillo. – That toy is red, blue and yellow.
Mi lápiz es amarillo. – My pencil is yellow.
¿Te gusta el amarillo? – Do you like yellow?
El canario es amarillo con los ojos negros. – The canary is yellow with black eyes.
A mi amiga le gusta el color amarillo. – My friend likes the color yellow.
¿Prefieres amarillo o blanco? – Do you prefer yellow or white?
¡Qué color más bello tiene la calabaza, súper amarillo! – What a beautiful color the pumpkin has, super yellow!
Quiero comprar un bolso amarillo. – I want to buy a yellow bag.
Mi monedero destiñe amarillo. – My purse fades yellow.
¡Qué amarillo más chilló! – What yellow more shrieked!
El puré quedó amarillo. – The puree was yellow.
Mi abrigo tiene un dibujo amarillo. – My coat has a yellow pattern.
El cartel es amarillo con letras grandes. – The sign is yellow with large letters.
Vi una mariposa de color amarillo. – I saw a yellow butterfly.
Hoy comeremos arroz amarillo. – Today we will eat yellow rice.
Tienes el ojo derecho un poco amarillo. – Your right eye is a little yellow.
¿Solo hay un tono de amarillo? – Is there only one shade of yellow?
Bob Esponja es amarillo. – Spongebob is yellow.
El césped está medio amarillo. – The grass is half yellow.
Para mí, el amarillo representa al otoño. – For me, yellow represents autumn.
Ese vestido amarillo es mío. – That yellow dress is mine.
Tengo un collar parecido a ese, pero en amarillo. – I have a necklace similar to that, but in yellow.
Asocio el color amarillo con la hepatitis. – I associate the color yellow with hepatitis.
¿Qué tono de amarillo desea? – What shade of yellow do you want?